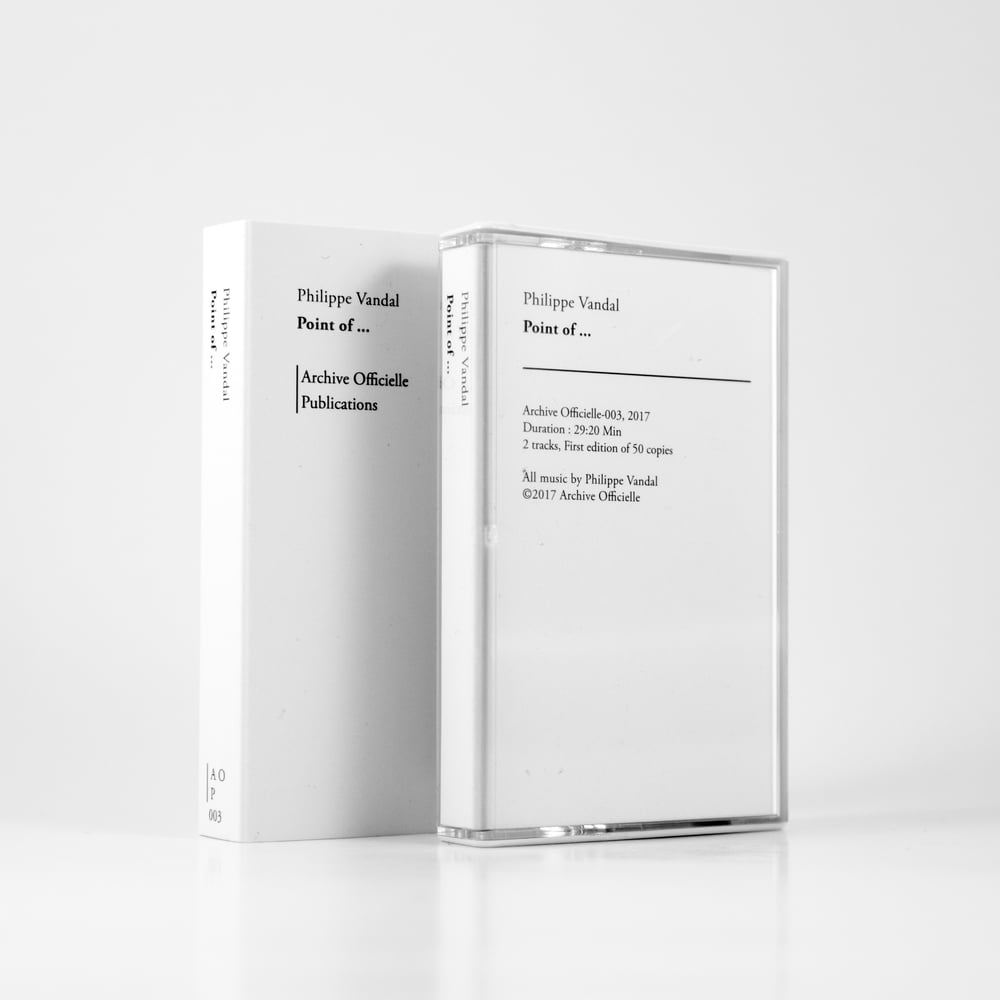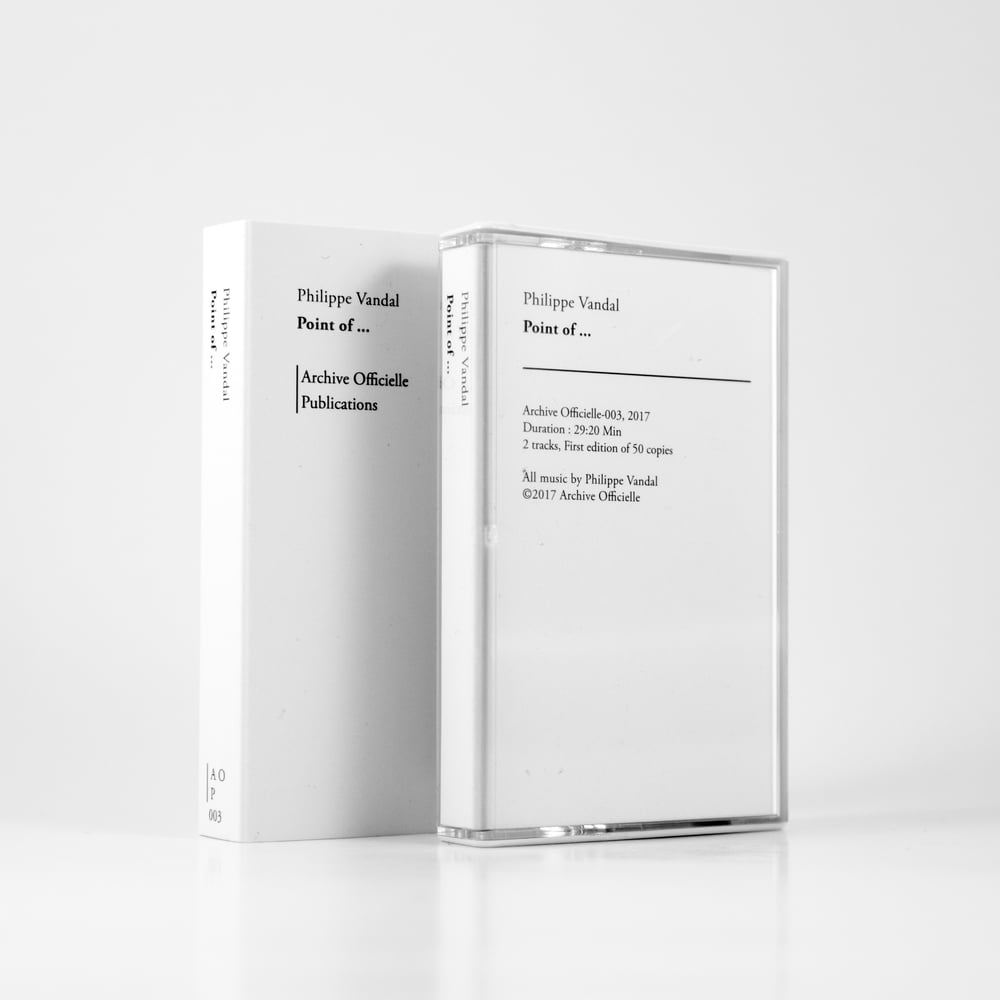 Philippe Vandal Point Of...
$8.00
AO_003
Duration: 29:20 min
Packaging: 5 panel J-Card printed recto/verso + O-Card
2 Tracks, First edition of 50 copies, hand numbered.
C32 BASF Chrome Cassette
Composed and produced by Philippe Vandal
Release date : 21/08/2016
A. audition 14:56
B. perspective 14:24
Point of… by Philippe Vandal is a piece of work inspired and conceived from a series of readings dealing with architecture theory, hearing (in the philosophical and scientific sense) and issues surrounding certain principles of perception and listening. These readings are used as starting points. They generate different sound explorations that attempt to illustrate the theories studied under an instinctive and formal approach.
more info at: www.archiveofficielle.com/003