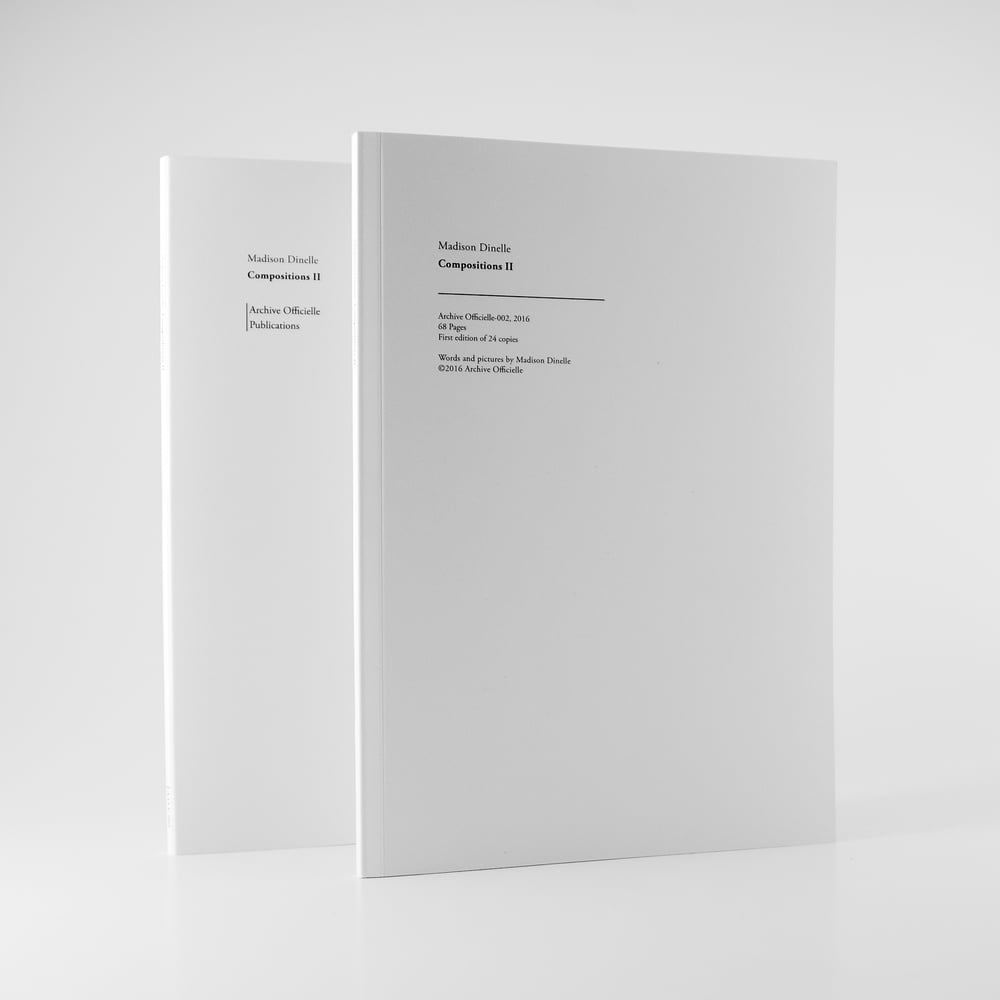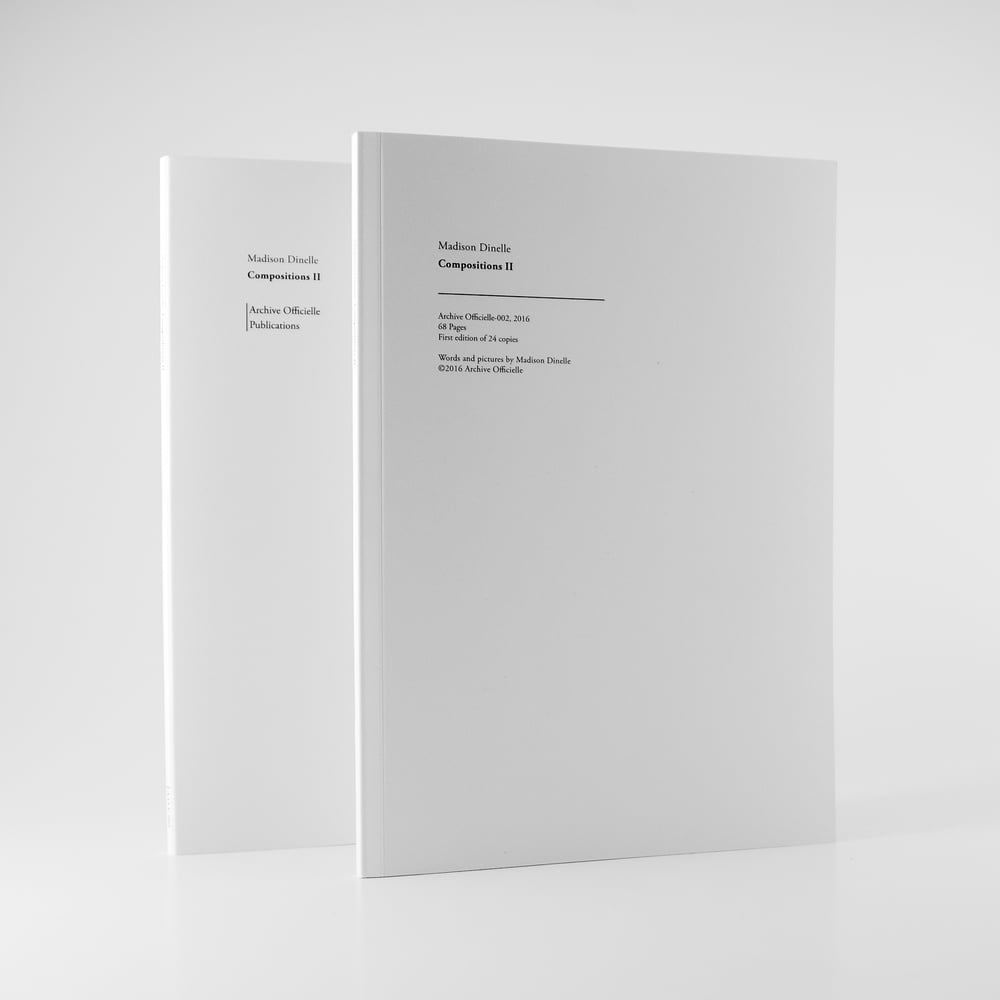 Madison Dinelle Compositions II
$18.00 / Sold Out
AO_002
68 Pages, 30 images, color
Size : 5¨13/16 x 8¨2/8
Language: English
Binding Type : Perfect Bound + sleeve
Paper: Matte
First edition of 24 copies, hand numbered.
Words and pictures by Madison Dinelle
Release date : 08/11/2016
This book contains Compositions II, a series of images made by photographer Madison Dinelle. The artist explores compositional possibilities by cropping photographs from her own family albums. By extracting these portions of images, the initial context is blurred and new formal interactions lead the viewer into a world which is at once foreign and familiar.
more info at: www.archiveofficielle.com/002